Complete Story

05/14/2020
Central Ohio Chapter CAI - Spotlight on Popular Association Banking
May 2020

Popular Association Banking
Popular Association Banking (PAB) continues to be a nationwide leader in providing financial products and services to community associations. PAB offers financing1 for needed capital improvement projects to help reduce strain on existing budgets and help eliminate the need for costly upfront special assessments. Highlights of our loan program include personalized service, flexible loan structures, and competitive fixed rates up to 15 years. We take pride in our commitment to the industry, with the average tenure of PAB's core staff being greater than 20 years with the division. Our dedicated team of specialists work with you to customize the most beneficial solutions to meet your association's financial needs.
In addition, we offer a full array of depository products, including ICS® and CDARS®2, which affords you peace of mind knowing your association's deposits are eligible for multi-million-dollar FDIC insurance. Lockbox and cash management services are also available. Our goal is to make banking easy so your association can run smoothly, and you can focus on making your community a great place to live.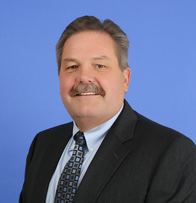 Charles H. Dozer, Vice President, has been in the community association industry in central Ohio for over 25 years. Charles spent 15+ year in the association management industry owning and operating Sterling Realty Associates, and the last 6+ years with Popular Association Banking assisting Board members and managers with their lending and banking needs.
For more information, please contact:
Charles H. Dozer
Vice President-Midwest
Tel: 614-774-9020 / Toll-free: 800-233-7164
cdozer@popular.com
www.associationbankers.com
---